Music Supervision in Film: Tips & Tricks From Leon Bromell
Published April 26, 2023
Allow us to introduce Leon Bromell, one of the first music supervisors to join the SAS team! He is based in New York, is always up for a round of tennis, and his love for Greek food runs deep. So does his love for music supervision in film! Finding the perfect song to enhance an audience's emotional response to a movie is a skill. It is one that Leon has perfected. It took time to perfect the beat though. As Leon enters his second year as a music supervisor at Score a Score, he has collected 5 key pieces of wisdom when it comes to music supervision.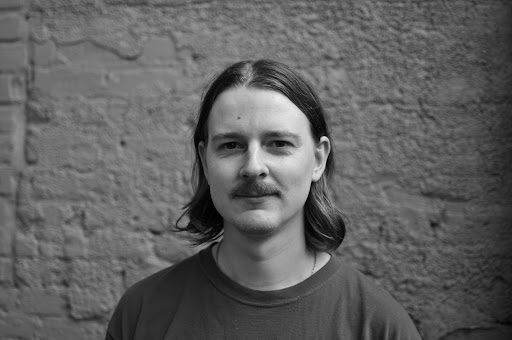 Leon's 5 Tips for Effective Music Supervision in Film
Listen to music for pleasure - I remember past jobs where I would surreptitiously or guiltily listen to music while working. One thing that's great about this job is that listening to music all the time actually makes you a better music supervisor. The broader your knowledge and experience the more you can contribute to conversations about music. People can tell when you're spending your time steeped in the stuff. It keeps you in touch with the reason why you got into music supervision in film in the first place.

Value rightsholders - Maybe I'm biased since I used to work at a publisher, but I think it is vital for a music supervisor to treat contacts at rightsholders with the same level of respect and attention as you would a client (those gods of our world). These relationships are crucial to being an effective music supervisor. Goodwill goes a long way (and so does bad).

Be thoughtful - A lot of this job is rote. Drafting requests, sending follow-ups, and a million other things that you do over and over. Doing all those things efficiently is a big part of what music supervisors are valued for. That said, I think it's important to be able to switch out of that mode too, and to balance efficiency with thoughtfulness.

Do stuff IRL - I feel weird giving this advice since I don't always follow it myself. So I'm speaking to myself too when I say: get out from behind that computer! Go have lunch with someone, go to a mixer, or take labels/publishers up on one of those show invites. IRL hangs are priceless and all the more so in this time of remote work.

Dig the history - It's certainly important to know the canon, the iconic uses, and the great soundtracks. I think it's helpful to approach music supervision as a craft and to study the lineage the way a musician or filmmaker might. There's no shortage of inspiration to be found down there!
That's a wrap!
We feature our latest and greatest work regularly on LinkedIn and Instagram. Our music supervision department has some incredible projects in the works, so make sure to stay connected.