The Impact of Music in Commercials
Published May 31, 2023
Fun fact of the day: As of 2022, the Gen-Z attention span is about 1.3 seconds. Even though this metric is about Gen-Zers, social media has shortened all of our attention spans. This overwhelming fact plays a huge part in how advertisers choose to tell their stories. While visuals and copy take the forefront, the role of music in commercials is equally important when capturing viewers' attention. We've got five reasons and examples as to why that is so.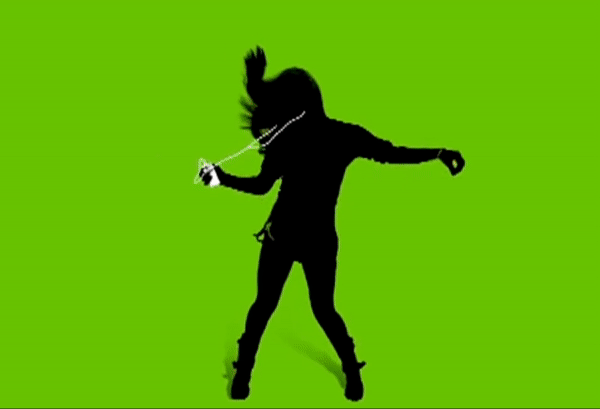 Sonic Storytelling: The Impact of Music in Commercials
BRAND RECALL & ASSOCIATION - Apple x Jet "Are You Gonna Be My Girl" (2004)
All biases aside, we can easily and objectively argue that without music or sonic branding, the chances of any commercial being memorable are slim to none. Take, for instance, the music from the 2004 iPod ad featuring "Are You Gonna Be My Girl" by Jet. In our opinion, the iPod commercials changed the game for music in marketing. If you grew up during this time, it was impossible not to think of dancing silhouettes holding white iPods when this song came on the radio. RIP iPod!

SETTING THE TONE - Guinness x Leftfield "Phat Planet" (1999)
In addition to enhancing memorability, music plays a significant role in setting the tone. This is the first thing it does! One of our favorite examples of music in advertising that does this is the 1999 Guinness Surfer commercial. It features the track "Phat Planet" by London electronic group, Leftfield. This dramatic and visually striking ad is in black and white and starts in silence. The first shot is of an older man looking out into the distance to what we soon learn is the beach. Once we cut to the beach, the gritty bassline of "Phat Planet" kicks in, and so does our adrenalin.
ENHANCING STORYTELLING - Levi's x Mr. Oizo "Flat Beat" (1999)
Once the tone is set, it starts to drive the narrative further. Like Apple, Levi's is another company that continues to inspire the advertising world. In 1999 they partnered with French electronic musician Mr. Oizo and his yellow puppet. In the commercial, the two of them are driving through a pristine residential neighborhood in a run-down car jamming to "Flat Beat." The good times don't last long when a cop pulls them over. Before he can approach, Mr. Oizo slides in a cassette tape of "What's Happened to Me" by Don Gibson. It is the complete antithesis of house music and is something troublemakers would never listen to. Spoiler alert, they don't get a ticket.
CREATING EMOTIONAL CONNECTIONS - SPCA x Sarah McLachlan "Angel" (2007)
As difficult as this ad is to watch, the SPCA campaign with "Angel" by Sarah McLachlan is the perfect example of creating emotional connections with music in advertisements. According to the New York Times, the commercial raised $30 million in the first two years. We will go on record and say that it was all because of the music... and the sad puppy eyes.
REINFORCING BRAND IDENTITY - Coca Cola "I'd Like to Teach the World to Sing" (1971)
In addition to driving story, emotions, and narrative, the right music can help reinforce your brand's personality and values. One of the most iconic examples of this is Coca-Cola's Hilltop ad. A group of young people of all different races come together and sing a catchy tune called "I'd Like to Teach the World to Sing." In doing so, Coca-Cola was able to emphasize its brand values of happiness, unity, and positivity.
That's a Wrap!
We could talk about our favorite music in commercials for days! In fact, why stop now? Head on over to our blog that dives into the power of jingles. Enjoy!