SAS Favorites: Custom Trailer Music Edition
Published June 30, 2023
It has been such a thrill to see how much Score a Score has accomplished over the past few years. The company has grown to 19 team members (and counting), we supervised our first Super Bowl LVI commercial for Bud Light Next, and a few weeks ago, our custom trailer music was part of 7 campaigns nominated for a GTA! That included Best Music for Babylon, which took home the win. Even more recently, we launched the re-brand of our trailers department! We are now officially called Locked.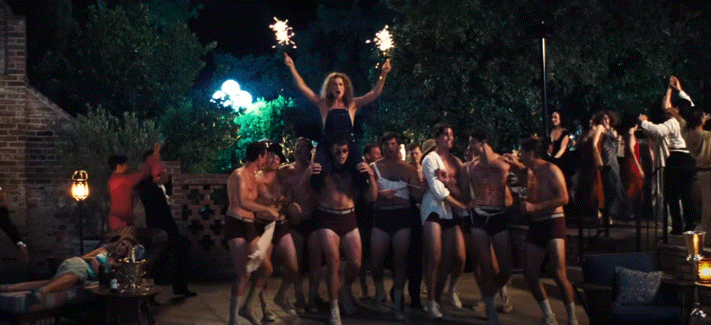 SAS Favorites: Custom Trailer Music Edition
To celebrate the re-brand of our trailers department, we want to take you all down memory lane and highlight three of our most memorable and recent custom trailer music placements.
Babylon (Paramount Pictures, written and directed by Damien Chazelle). Babylon was a fun challenge as our own Captain Plantain created a vintage, big-band jazz accompaniment to play against David Bowie's, Fame. The biggest challenge was to conform a 70s funk rock track to work against glamorous old Hollywood star-studded visuals.
White Lotus (HBO Max, created by Mike White). White Lotus season two was a last-minute hot rush by the client. Our main task was to showcase the new season on the beautiful backdrop of Sicily. Captain Plantain's Tattered Pin Block was the perfect fit. We were able to create authentic Italian-style instrument overlays like the accordion to lend to the new season's quirky island vacation getaway vibes.
The Staircase (HBO Max, created by Antonio Campos). The custom trailer music for The Staircase was a particularly cool custom because the trailer editor was already using the full track plus stems from SAS veteran, JNUARY and his song, At The Brink. However, they still needed help reimagining some overlays for their cut. JNUARY was able to recreate new string pizzicatos and percussive elements along with several rhythmic stems that made the trailer's soundtrack incredibly tense with dark comedic moments.
Locked, Loaded, and Ready to Score!
While our trailers department has a new look and name, our services remain the same. We are here to provide bespoke music production, curated music, pulls, trimerization, overlays and remixes, sound design, music supervision plus clearance, and one-stop licensing. Our premier collection of top-shelf tracks forges the latest innovative and outside-the-box music styles that will elevate your trailers a cut above the rest. Our team cannot wait to create custom trailer music with you! Connect with us to learn more about what we can do for you at locked@scoreascore.com and head on over to our catalog to listen to all of our current work.